ShowBiz Dance Academy

Front Page
About Us
Classes
Our Mission
Pictures
Forms
Email Us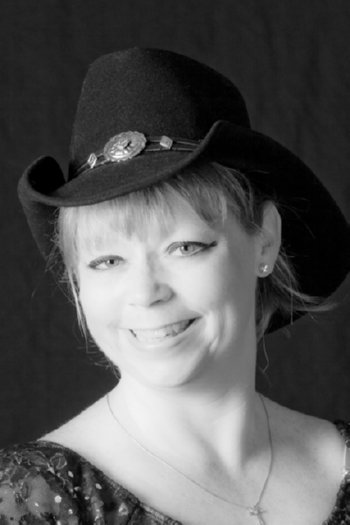 About Kristie Eckman, Director
Ms. Kristie has over 34 years of dance training in variations of Ballet, Tap, Acrojazz, Jazz, Hawaiian, Hip Hop, Lyrical, Contemporary, Musical Theater and Tumbling. She has more than 26 years experience in teaching and choreographing to children of all ages. Ms. Kristie has won Choreography Awards in Lyrical, Contemporary, Jazz and Tap for routines she has choreographed.
She was trained in modeling and pageantry under Judy Barrick who has trained many contestants for the top pageants in the world, such as Miss America. Kristie has also been a judge in several pageants, including Sunburst International.
Ms. Kristie has studied with the Dayton Ballet, Jeanie Moreland Dance Theatre and graduated from Sinclair College with an Associates of Art Degree in Dance. She is also a member of the ADCC; Studio For Excellence.
Ms. Kristie has traveled nationally and internationally competing and performing various styles of dance. She has danced in competitions in New York City, Los Angeles, Chicago, Disney Land, Nashville, Nassau (Bahamas), and more. Her students have competed and placed as Top Over All Winners at many dance competitions locally and nationally. Her students have placed at the local, national, and international levels of many of the pageant systems.
Ms. Kristie believes in making dance enjoyable and is always looking for new and creative ideas to enhance her student's experience.
&nbsp
&nbsp
&nbsp
&nbsp
&nbsp
&nbsp
&nbsp
&nbsp
&nbsp
&nbsp
Meet Our Teachers!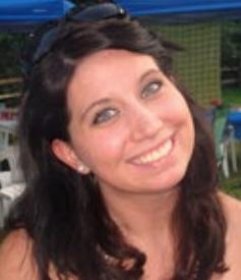 Ms. Ashley
Team & Recreational Coach
Ms. Ashley has a Bachelor in Arts Degree from Capital University. She was the Dance Captain when attending King's High School before going off to College. Ms. Ashley helped choreograph several numbers for the Kings Musical's in "The Damn Yankees" and "Godspell". She also choreographed for several numbers for the Kings High School Talent Show; Puttin' On The Hits. While at Capital University, Ms. Ashley had the opportunity to participate on the Capital University's Orchesis Dance Ensemble as well as be a member of Capital's Dance Team. Ms. Ashley has pageant coach experience and more than 12 years of dancing experience. Ms. Ashley is one of our Recreational and Competition Coaches at ShowBiz Dance Academy.
&nbsp
&nbsp
&nbsp
&nbsp
&nbsp
&nbsp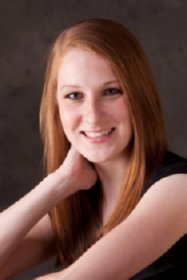 Ms. Maggie
Team and Recreational Coach
Ms. Maggie is a graduate of Miami University with a Bachelors in Statistecs. Her dance experience includes 20 years of training in ballet, tap, jazz, and modern, with several years dedicated to the Showbiz competition team and three years of classical ballet and pointe technique study with Cincinnati Ballet. Maggie has performed on stages ranging from Kings Island's Paramount Stage in a summer-long production featuring 80's music, to the main stage at the Aronoff Theatre in Cincinnati for Frische's Presents: The Nutcracker with Cincinnati Ballet.
&nbsp
&nbsp
&nbsp
&nbsp
&nbsp
&nbsp
Ms. Lyndsay
Ms. Lindsay has danced since she was 4 years old. Ms. Lyndsay is a graduate from Wright State University with a Bachelors Degree in Fine Arts (Dance). She is trained in Vagonova & Checcetti Ballet Techniques. Ms. Lyndsay has taught for several years in the various styles of dance such as Creative Movement, Ballet/Pointe, Modern, Jazz, Tap and Musical Theatre. She has choreographed pieces for the Nutcracker. She has worked with Recreational as well as Team Dancers. She has had the opportunity to perform in such ensembles as the Damn Yankees - Miami Valley Dinner Theatre, West Side Story - Miami Dinner Theatre, A Grand Holiday - LaComedia Dinner Theatre, Sayonara - LaComedia Dinner Theatre. Lindsay teaches our Team Technique and Leaps and Turn Classes. She works with our Recreational and Team Classes.
&nbsp
&nbsp
&nbsp
&nbsp
&nbsp
&nbsp
Ms. Sara
Ms. Sara has studied with Maria's School of Dance, Deerpark PTA Dance, Deerpark Jr High Dance, JV Dance Team at Revere High School and was apart of the the Kings High School Color Guard. Ms. Sara also studied dance right here at ShowBiz Dance Academy. She had the opportunity to audition for SYTYCD in Atlanta, Georgia. Ms. Sara has an extended background in dance. She placed in the top overalls while competing with us. Ms. Sara primarily works with our Recreational Dancers.
&nbsp
&nbsp
&nbsp
&nbsp
&nbsp
&nbsp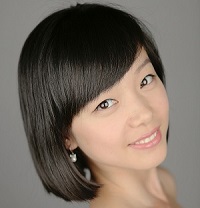 Ms. Sirui
Born in Shanghai, China, Ms. Sirui started her dance training with the Shanghai Dance School in the year 2000. After 7 years of training, Ms. Sirui continued her studies at the Shanghai Theater Academy for four years. In 2011, Ms. Sirui started her professional career in the United States with the Cincinnati Ballet as a Corp de Ballet member. In 2015, she was promoted to First Soloist with the Cincinnati Ballet Company. In 2009, Ms. Sirui won the Gold Medal in the Senior Division at the Ninth Taolibei National Dance Competition in China. She also won the Gold Medal in the Senior Division at the Beijing International Competition in China in 2010. In 2011, Ms. Sirui was invited to dance in the Hong Kong Ballet's Production of Swan Lake. In 2016, Ms. Sirui was invited to dance in the Gala "Night of Ballet" in Ulaanbaatar, Mongolia. She has danced several Pas de Deux including Esmeralda, Diana and Acteon, Paquita, Coppelia. She has also performed soloist and principal rolls such as Moyna and Peasant Pas de Deux in Giselle, Pas de Trois in Swan Lake, Kitri in Don Quixote, Medora in Le Corsaire, Snow Queen and Dewdrop Fairy in the Nutcracker, Grand Pas de Quatre, Eaglet in Alice in Wonderland amongst other ballets.
&nbsp
&nbsp
&nbsp
&nbsp
&nbsp
&nbsp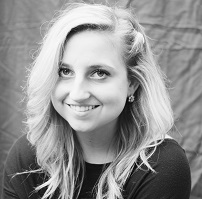 Ms. Gabrielle
Ms. Gabrielle has been a teacher at Dayton Ballet School since 2010, and was in Dayton Ballet II Junior and Senior Company before dancing with the Dayton Ballet professional company at age 17. While in Dayton Ballet II Senior Company, she won the Dancer Peer Award, Walter J. McCaslin Memorial Award, and the Josephine and Hermene Schwartz Award. While in the professional company, Ms. Gabrielle performed in Dracula, Nutcracker, Tales from the Shadows, There Was a Time, and America's Robin Hood. Her most memorable roles include Dracula's wife, a Spanish dancer in the Nutcracker, and the nurse in Romeo and Juliet. She is also an American Rhythm ballroom champion.
&nbsp
&nbsp
&nbsp
&nbsp
&nbsp
&nbsp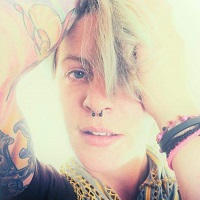 Ms. Candace
Ms. Candace studied at University of Iowa with a Dance Major. She also studied dance in Hip Hop, Contemporary, Modern, Jazz, Ballet, Tap and Lyrical at the Dance Center in Wapekoneta, OH. She has had the opportunity to be a Judge at Encore Talent Dance Competition. Ms. Candace has taught team classes at ShowBiz. Ms. Candace also helps with Choreography from time to time at ShowBiz Dance Academy.
&nbsp
&nbsp
&nbsp
&nbsp
&nbsp
&nbsp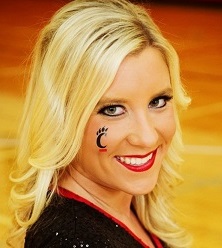 Ms. Lauren
Ms. Lauren has been dancing for 20 years. She is in her final year of Nursing School at The University of Cincinnati where she is a member of their renown dance team. While being on The University of Cincinnati Dance Team, Lauren has won 2 National Championships in the Hip Hop division at The Universal Dance Association Competition, 2 World Championships in the Pom division and 3 World Championships in the Hip Hop division at The International Cheer Union World Competition. Outside of school and dance, Lauren has a passion for kids and teaching and loves sharing her knowledge of dance with the younger generation.
&nbsp
&nbsp
&nbsp
&nbsp
&nbsp
&nbsp
&nbsp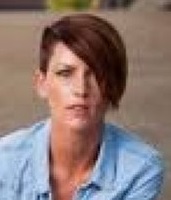 Ms. Kaelyn
Ms. Kaelyn has been a teacher for 16 years, both at her home school near Cincinnati Oh, and traveling all across the United States and Canada as a a guest artist and instructor. Focusing on all styles of dance, she is a sought-after teacher and adjudicator who loves to bring her unique teaching style to kids all over the country! Her professional career began at age 18, as a featured performer in Cedar Pointe's groundbreaking tap/drum show "Krash Boom Bang!" , a first for theme parks. Soon after, she was the youngest choreographer/creative director for Paramount's Kings Island and King's Dominion, creating a show named "Pulse" which toured for over 3 years. Between teaching and starting a family, she auditioned on a whim for Season 3 of SYTYCD, and landed in the top 24 females in Las Vegas. Upon returning, doors began opening and her career as a guest teacher/adjudicator began! She adjudicates for various competitions and conventions. The summer of 2013, Ms. Kaelyn was asked to be a guest instructor for LA Tap Experience, held in Los Angeles. Under the direction of mentor Gregg Russell, who Ms. Kaelyn has assisted in the past, she had the privilege of teaching alongside Maud Arnold, Sarah Reich, Angela Carter, Ryan Lohoff, and Gregg himself. The week ended with a show at LA Theatre, featuring Tap Sounds Underground, the widely successful tap company founded by Gregg Russell. Summer of 2014, Tap Dance Tutorials aka "#BRINGTAPTOTHEPEOPLE" was born. After years of the universe whispering, Ms. Kaelyn decided it was the right time to launch her first series of unique classwork and material, and make it available to tappers and teachers all over the world. Within 2 weeks, and thousands of downloads, she knew she had found a wonderful way to share her passion!
&nbsp
AJ
AJ is a Hip Hop Choreographer and Dancer. He has competed in USASF Dance Worlds placing 3rd, 4th, 5th and 8th Over Alls. He has had the opportunity to dance with the World known Jabbawackeez. AJ trained at Star Performance and Elements 2 Midwest. He recently accepted a job at Nexstar Competition.