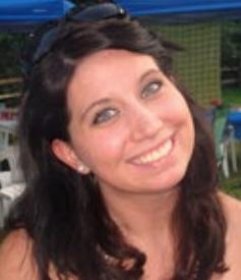 Ms. Ashley
Team & Recreational Coach
Ashley Ruwe has a Bachelor in Arts Degree from Capital University. She was the Dance Captain when attending King's High School before going off to College. Ms. Ashley helped choreograph several numbers for the Kings Musical's in "The Damn Yankees" and "Godspell". She also choreographed for several numbers for the Kings High School Talent Show; Puttin' On The Hits. While at Capital University, Ms. Ashley had the opportunity to participate on the Capital University's Orchesis Dance Ensemble as well as be a member of Capital's Dance Team. Ms. Ashley has pageant coach experience and more than 10 years of dancing experience. Ms. Ashley is one of our Recreational and Competition Coaches at ShowBiz Dance Academy.
Ms. Janel
Pre-Schooler Coach & Musical Therapist (Voice & Piano)

Janel Hemrick is a graduate of Indiana University with a Bachelor's of Science in Music Therapy with a concentration on Voice. She also obtained a Masters Degree in Business Administration. She has over 20 years of vocal experience and has sang in various venues such as singing at a National Convention in front of George Bush and singing back up for Kenny Rogers. Her technique focuses on not only the appropriate vocal techniques but also stage presence and important musical practices. Janel will be offering Private Vocal lessons, beginner piano lessons, as well as Private and Group Music Therapy sessions. She will also be working with some of our pre-schoolers teaching them basic dance techniques, music techniques and stage presence.
Ms. Jennifer
Zumba Instructor
Ms. Jennifer has been certified to teach Zumba 1, Zumba 2 and Aqua Zumba! She is also certified with the Aerobics and Fitness Association of America! Ms. Jennifer has been teaching Zumba since March of 2012. I am proud to say Ms. Jennifer also has a background in dance. She has danced for 15 years, studying ballet, tap, jazz, modern and hip-hop! She has participated in many workshops in African dance/drumming and Irish dance! Ms. Jennifer danced with Tanze Performing Arts Company and has performed at many venues, such as the Cincinnati Zoo and Botanical Gardens and the Contemporary Dance Theater. Dance is her passion, and she is thrilled to start teaching Zumba at ShowBiz Dance Academy!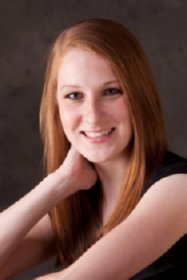 Ms. Maggie
Guest & Summer Class Coach
Maggie is currently a sophomore at Miami University studying statistics and interactive media. Her dance experience includes 12 years of training in ballet, tap, jazz, and modern, with several years dedicated to the Showbiz competition team and three years of classical ballet and pointe technique study with Cincinnati Ballet. Maggie has performed on stages ranging from Kings Island's Paramount Stage in a summer-long production featuring 80's music, to the main stage at the Aronoff Theatre in Cincinnati for Frische's Presents: The Nutcracker with Cincinnati Ballet. Maggie has spent the past 4 years as a guest instructor at Showbiz Dance Academy.